It's inevitable!
I actually don't want to have this conversation, but there are people out there who are scaring business owners and trying to sell them services that they simply don't need. A website that is well-written, well-coded, well planned out, and active is already optimized for search engine performance.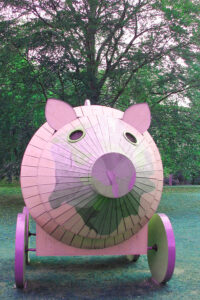 Some SEO companies are straight out scams (anyone that emails you out of nowhere saying your site is not performing well in online searches is a scammer). Others companies are legitimate but make themselves look busy with practices like keyword cramming, a process where you force keywords into the copy of your website with no consideration for the actual end user. My partner at Blackfly Interactive calls it SEO Soup – a nonsensical jumble of buzzwords and search terms that renders your message useless. We're living in a time where people are so obsessed with analytics that they completely forget customer service. Of course you want people to find your site, but what happens when they get there?
I'm not saying SEO is all smoke and mirrors; it is not. But many of the services that are sold to people are things that your website developer should already be doing. Proper coding and website structure, maintaining your online presence with current information (Google My Business, etc), writing copy that is clear and descriptive, encouraging inbound links – this is what we in the industry call Best Practices. It simply means doing your job right.
Google is smart. Their algorithms are smart and getting smarter everyday. (To find out how, watch this cool video on machine learning by C.G.P. Grey.) My job is to understand the current behaviors of these algorithms and integrate that knowledge into your online presence while making a beautiful site that speaks to the people who matter – your customers.
---
Artwork: Trojan Piggiebank by Aristotle Georgiades and Gail Simpson. Photos taken at the deCordova Sculpture Park and Museum (kw palleiko 2007)