No, seriously.
Save your money.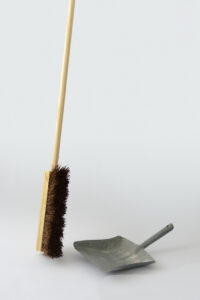 These are two things you're likely to hear from me when we discuss your company's marketing strategy. I've been doing this for a while. I've worked with one-person startups, community groups, and nonprofits. I've worked with freelancers, artists, established businesses, and corporate clients. To date, my biggest client was Partners HealthCare, the hospital network that employs a staff of over 70,000 and includes Brigham and Women's Hospital, Mass General, and the Spaulding Rehab Network. My smallest clients are the peanuts that participate in the local 4-H club!
Not everyone needs a big, expensive website. The money spent on Google Analytics and paid SEO services may be better spent elsewhere. Social media isn't appropriate for every type of business. In other cases, social media may be all you need. Each client has a unique set of assets and needs. Your marketing profile should be created around the things you value, your budget, your personality, and your company's style.
I don't offer prefab packages. The Curio Museum was created so I could personally select my clients and spend as much time as I want getting you where you need to be.
---
Artwork: The Uncomfortable Watering Can and The Uncomfortable Broom by Katerina Kamprani